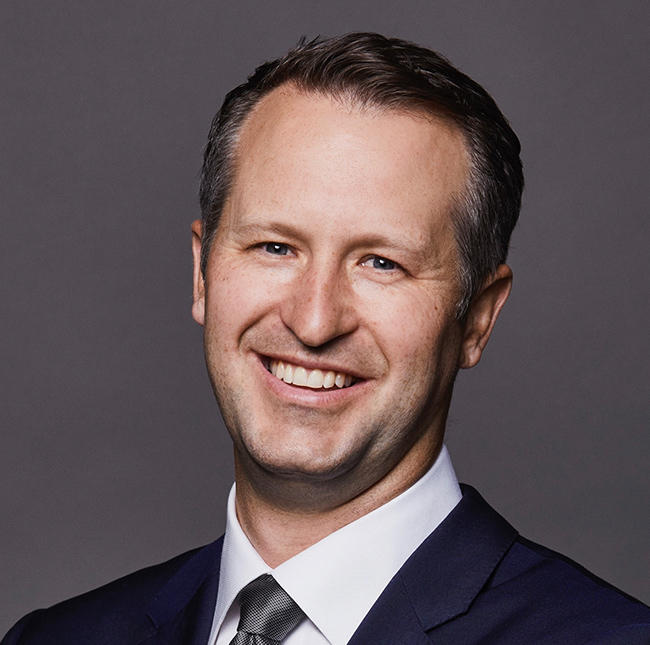 Dr. Tristan Juhan
Tristan Juhan, MD, is a board-eligible and fellowship trained orthopedic surgeon, specializing in sports medicine. Dr. Juhan treats a wide range of injuries and condi.ons affecting the musculoskeletal system. In his Santa Clara and San Francisco offices, he is committed to providing each of his patients with the most personalized,
comprehensive, and cuttng-edge care for fractures, shoulder instability, rotator cuff injuries, knee ligament injuries, hip pain, and other orthopedic conditions and sports injuries.
Dr. Juhan's extensive surgical training and experience has taught him that his patients are unique individuals with their own set of abilities and goals for care. In treating a patient, not only is he looking to the body, but he strives to understand how the injury has affected the day-to-day life of the individual through active engagement. Dr. Juhan will consider and
recommend both surgical and non-surgical treatment plans for his patients to restore function, enable a healthy, sustainable return to activities and achieve the desired quality of life, whether it be for aging adults, premiere athletes or weekend warriors.
Dr. Juhan, a Bay Area native, was raised in Marin. He attended University of California, Santa Barbara where he obtained a Bachelor of Science degree and, after, pursued stem cell research work at a lab at the University of California, San Francisco. Dr. Juhan went on to earn a Masters degree in Medical Sciences at Loyola University, Chicago, and it was there that his passion for orthopedics began while completing a research year at the prestigious Rush University under a world-renowned shoulder surgeon. After two years in Chicago, Dr. Juhan attended medical school at Tulane University in New Orleans where he was a member of the esteemed Alpha Omega Alpha Honor Society and graduated with high honors. Dr. Juhan welcomed the opportunity to return to California to complete his orthopedic surgery residency at University of Southern California (USC), where he spent countless hours training at Los Angeles County Hospital, one of the largest level 1 trauma centers on the West Coast. He chose to continue his training at USC in the sports medicine fellowship, during which time he treated recreational, high school, collegiate and professional athletes.
Dr. Juhan was thrilled to return to the Bay Area to help athletes and patients of all activity levels reach their peak potential. He currently serves as a team physician for the Santa Clara University athletes.
When not in clinic or the opera.ng room, Dr. Juhan enjoys hiking, cooking, and exploring the beautiful California coast with his wife, Kristen, and their two amazing children.